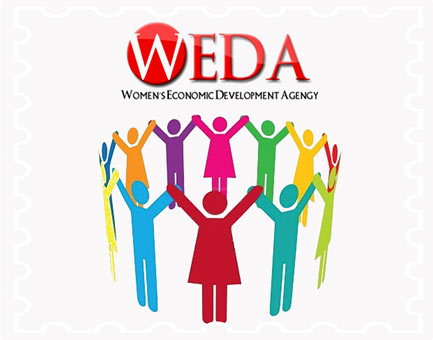 Click the image to learn more
Founded in 1996, WEDA is bilingual non-profit organization with the mission to help women achieve economic independence, create opportunity, and, build a business community through entrepreneurship. Our mission is supported by a program of innovative seminars, workshops, and our cornerstone AMI course series.
The WEDA / Metropolitan Atlanta Women's Business Center (MAWBC) provides business development, management, and technical assistance to emerging, intermediate- and advanced-stage women entrepreneurs throughout the twenty-eight county metropolitan Atlanta area and is one of 105 SBA Women's Business Centers across the country. Our major programs and services include; The Atlanta Microenterprise Initiative (AMI) and a number of innovative workshops.